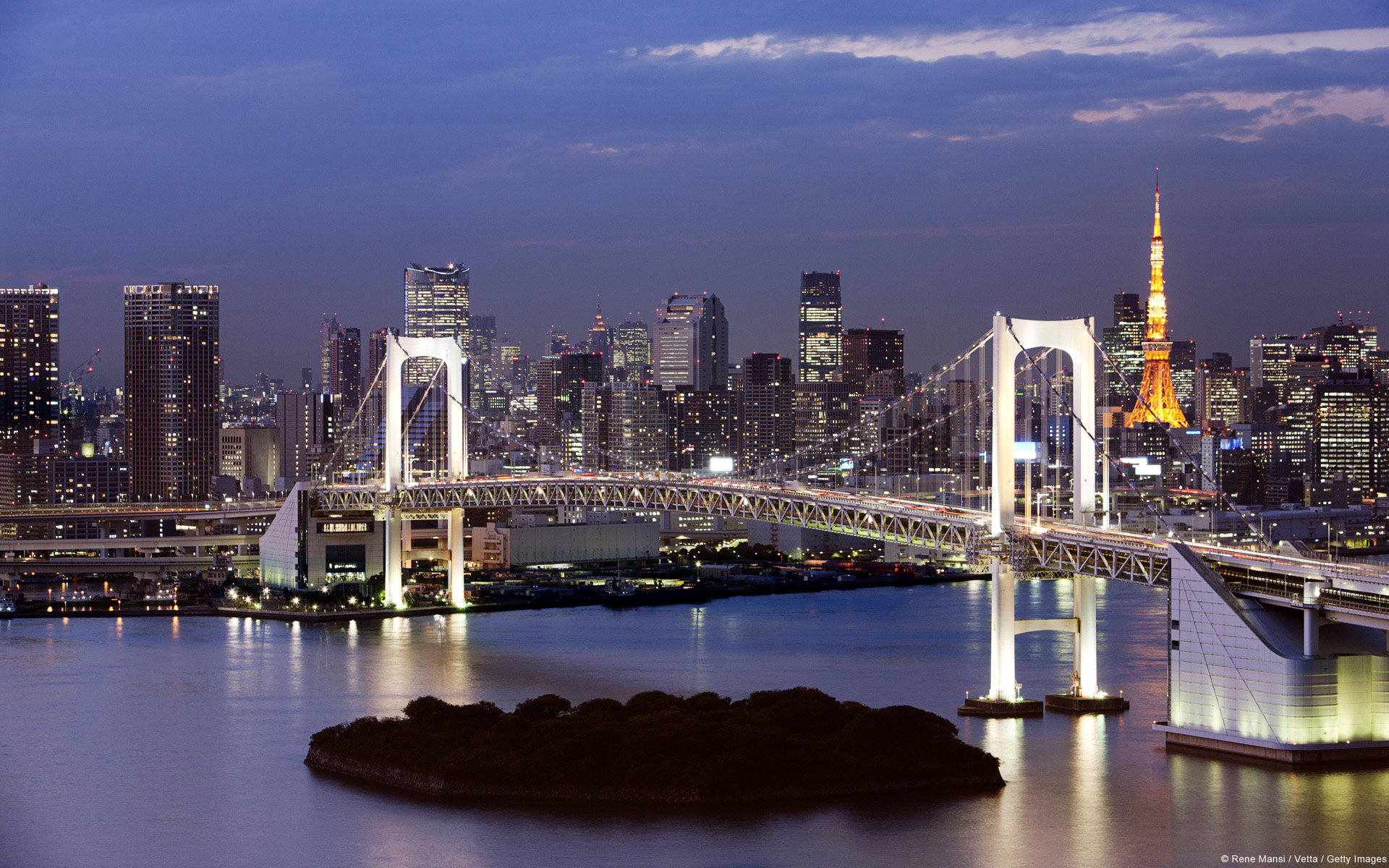 High quality roof tents for your vehicle
Our original NaïtUp roof tents let you experience complete freedom on your travels. The roof tent comes in a thin and streamlined shell. It is compact, discreet and aerodynamic. You can comfortably, easily and safely sleep on your vehicle anywhere.
NaïtUp roof tents can be easily installed on any vehicle type as long as its roof can support a 75kg load. It is easy to use, with its waterproof and breathable poly-cotton canvas and exclusive ventilation system. You are guaranteed a good night's sleep.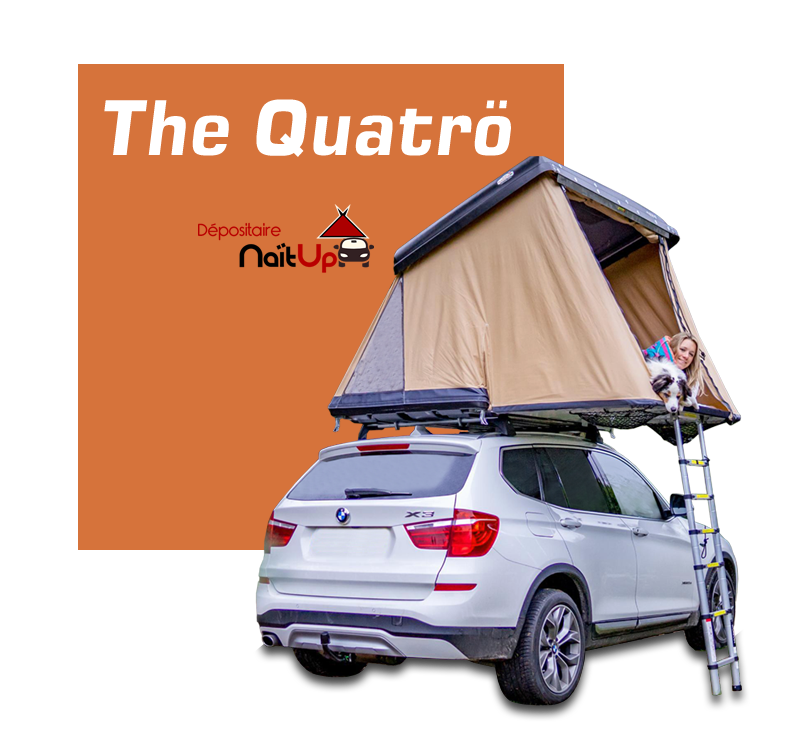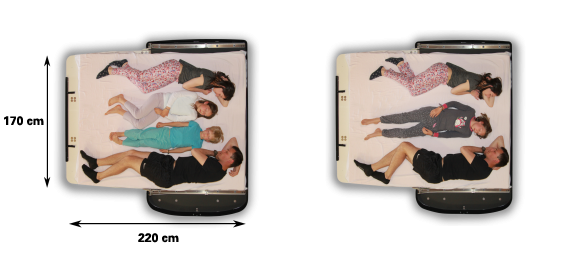 Quatrö Roof Tents


Quatrö roof tents can be easily set up on all vehicle roof racks in 30 seconds.

• Capacity: 2 adults and 2 children, or three adults
• Sleeping space: 170 cm x 220 cm
• Interior height: 144 cm
• Manufacturer's warranty: 2 years on the canvas and 5 years on the mechanism




The Family

Need more space?
The Family
option is the solution
• Capacity: 2 adults and 3 children, or three adults
• Sleeping space: 210 cm x 220 cm
• Interior height: 144 cm
• Manufacturer's warranty: 2 years on the canvas and 5 years on the mechanism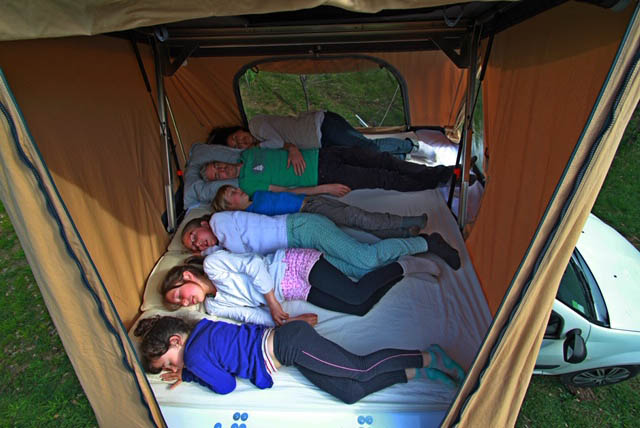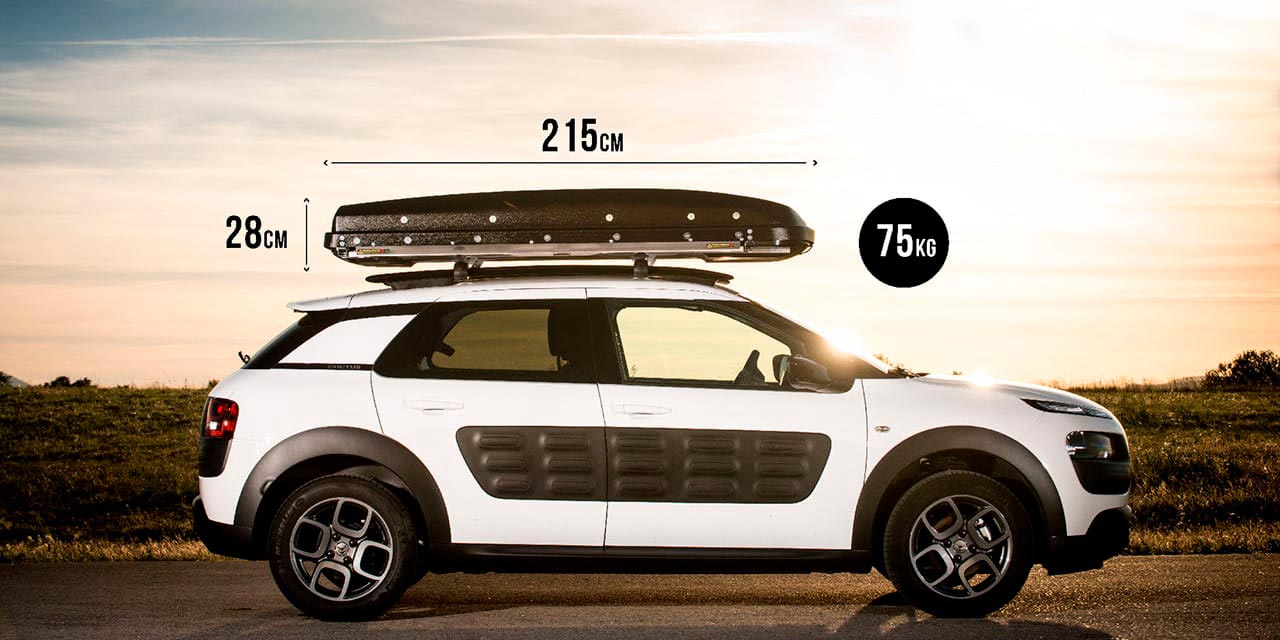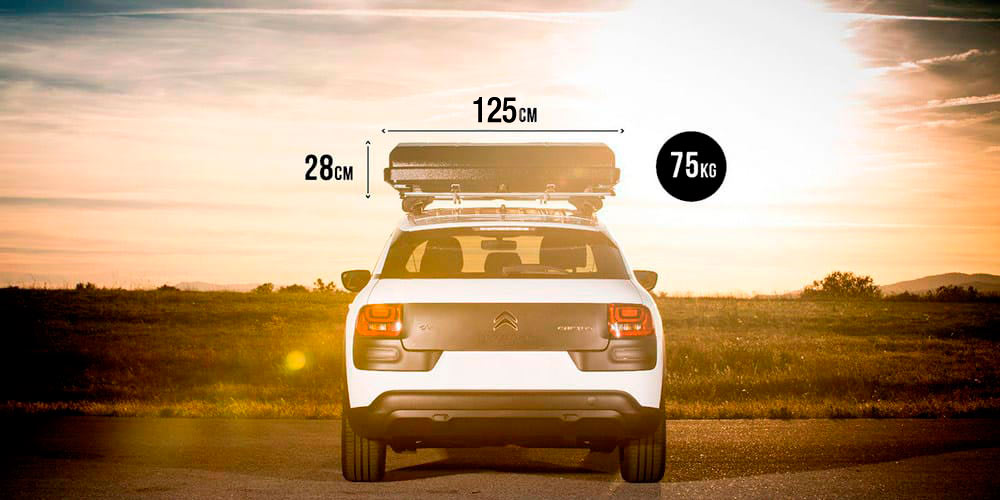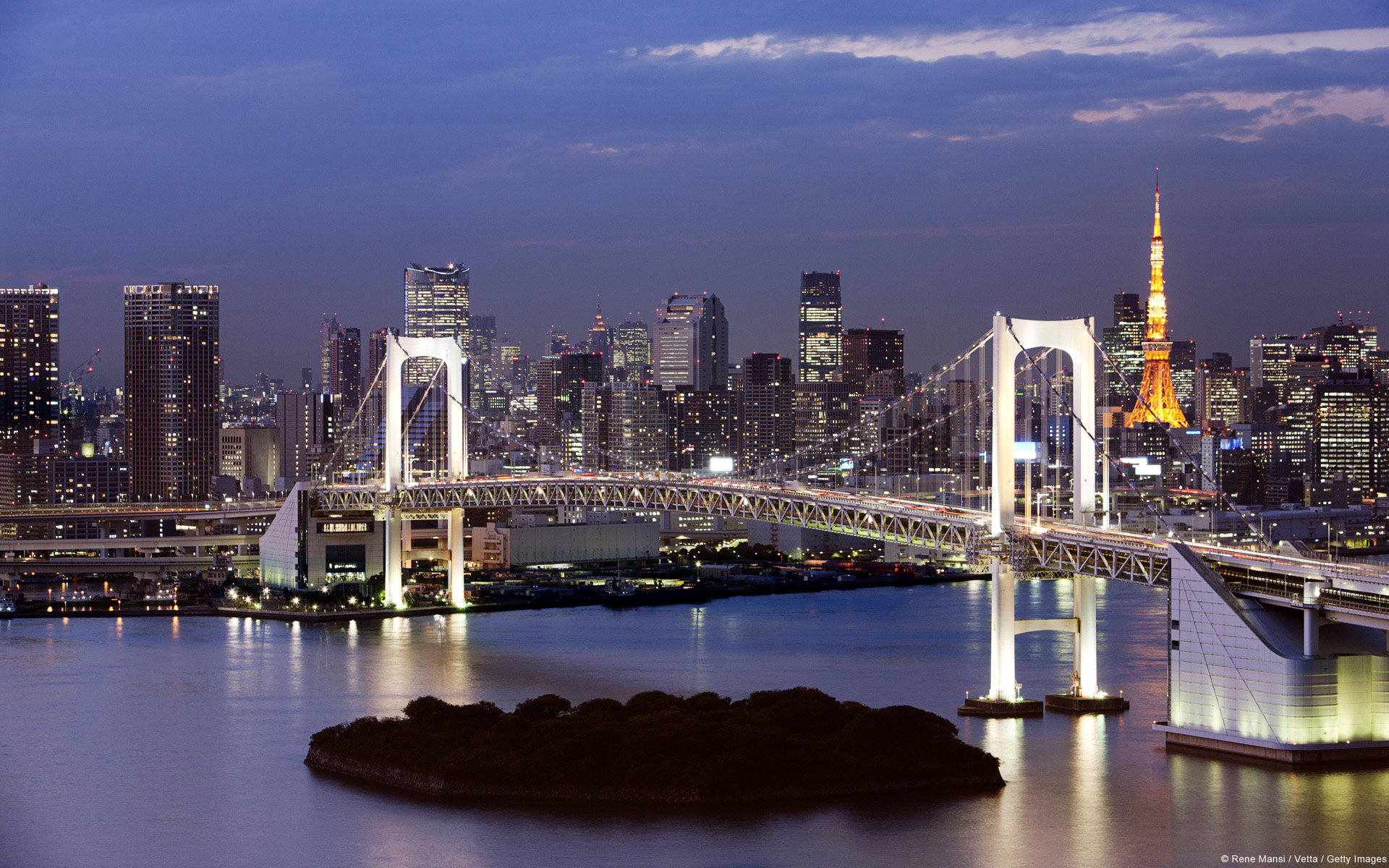 Five-year Warranty

Quatro roof tents are made in France by enthusiasts. Travel with peace of mind with a 2-year warranty on the canvas and 5 years on the hardware.


An aerodynamic shell that changes everything

Its unique aerodynamic shell maximizes fuel efficiency. You can travel easily without slowing down


An ABS shell with an aluminum and stainless-steel structure

The shell has an anti-UV and anti-scratch PMMA coating. This keeps its finish thin, shiny and smooth for a long time. Its structure is also light and anticorrosive.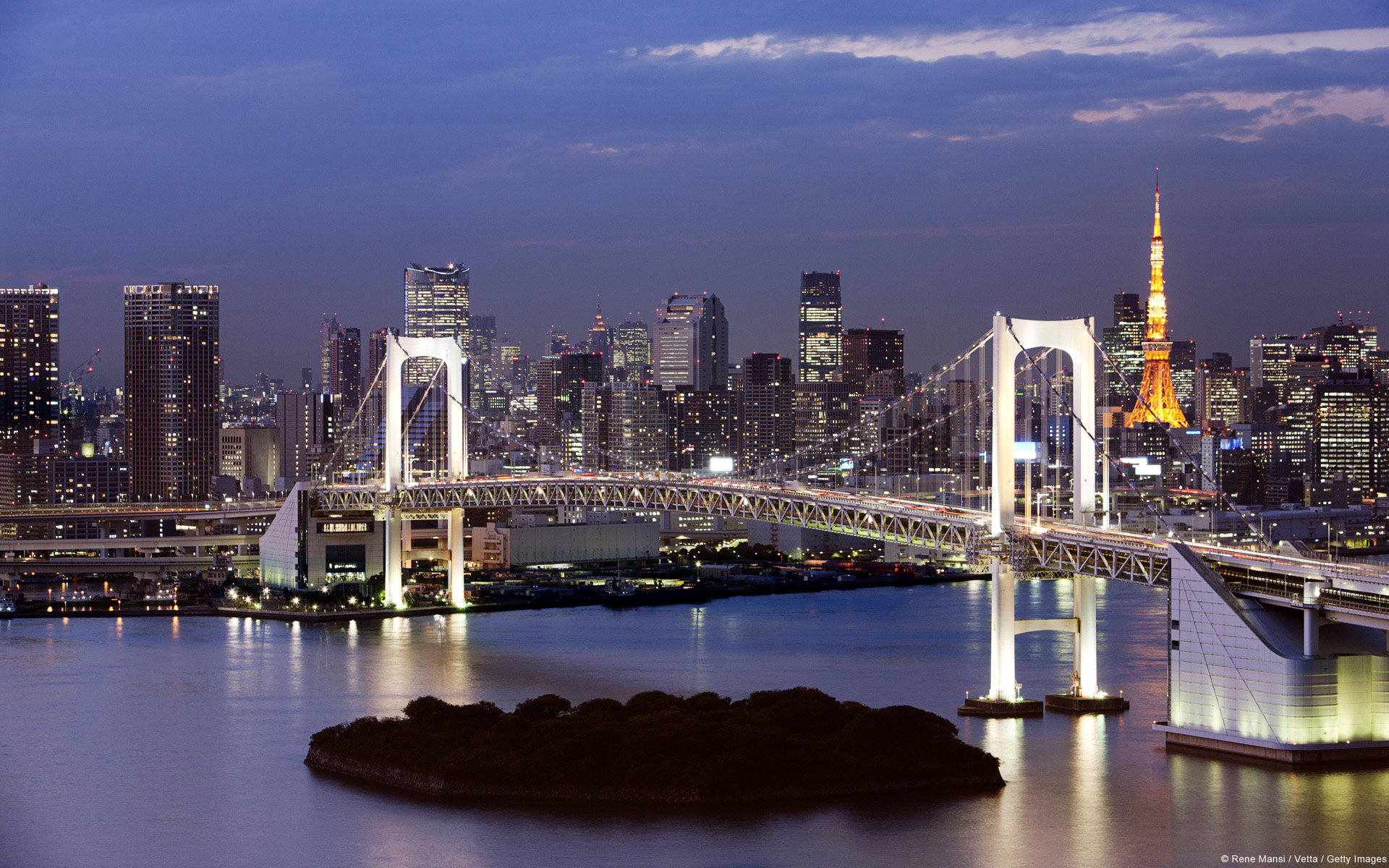 Like sleeping in the comfort of your own home

The roof tent's canvas can withstand any temperature. It is equipped with our patented passive ventilation system ensuring no condensation will get inside. Sleep like you would at home with its durable mattress.


An Eco-Friendly Product

Our innovative and environmentally-friendly roof tents are made from recycled materials. They are free from glass fibres and resin made with harmful gas emissions.


Adaptable

Whether traveling alone or with family, you can configure your roof tent to your vehicle and needs. You can also add original accessories or luxurious options.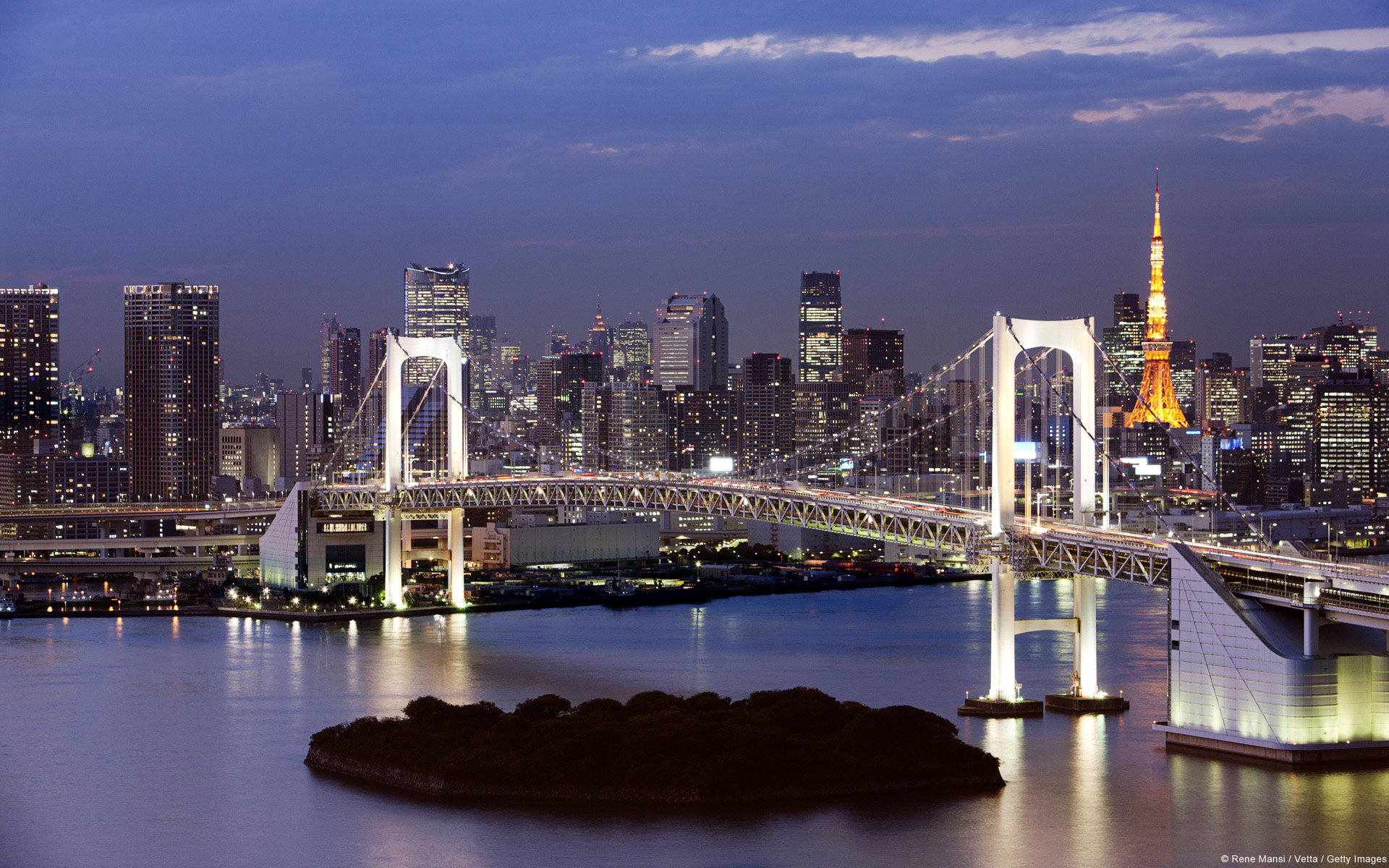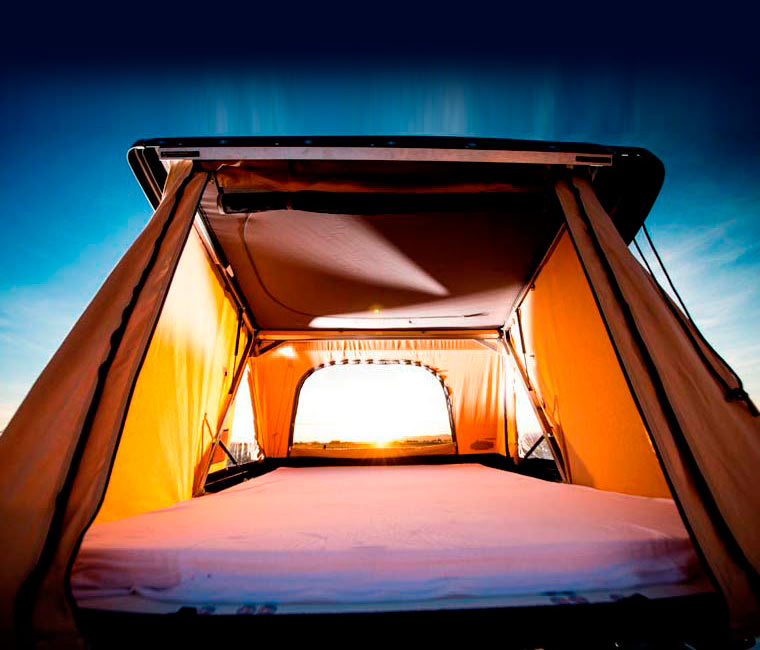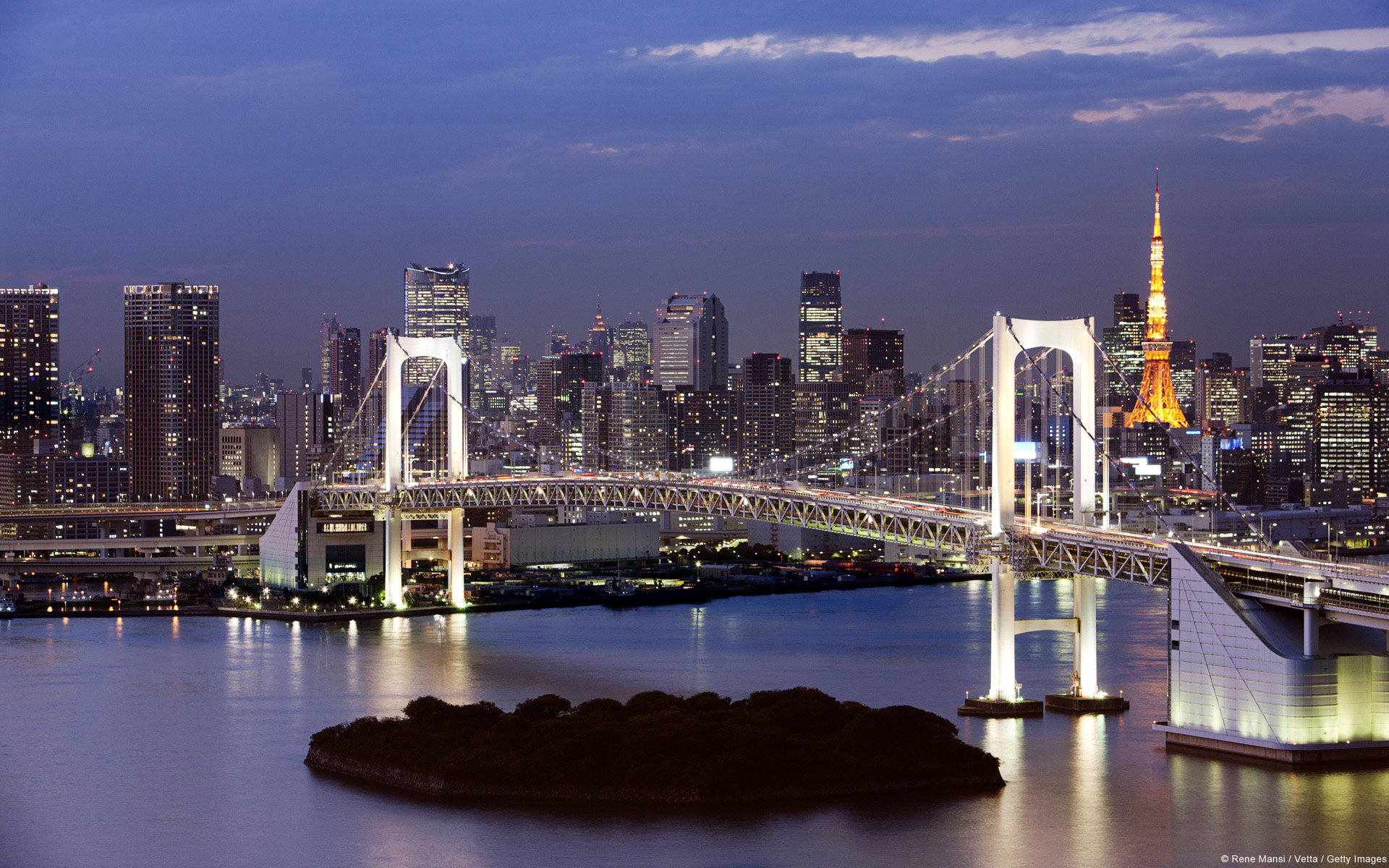 Prevent tent condensation
An extremely powerful passive ventilation system

Our passive ventilation system ensures that the roof tent's internal temperature is well regulated. Condensation does not form in any weather.


Under the sun
Avoid high heat thanks to the roof tent's dark shell. It creates air flow by pushing warm air outside from above while taking in fresh air from below.


Modular
You can adjust the ceiling's opening to suit any temperature. A good night's sleep is guaranteed with our doubled lined mosquito net.


In rainy weather
The shell covers the ceiling opening which allows for air flow even in rain. It also stops moisture from getting trapped inside.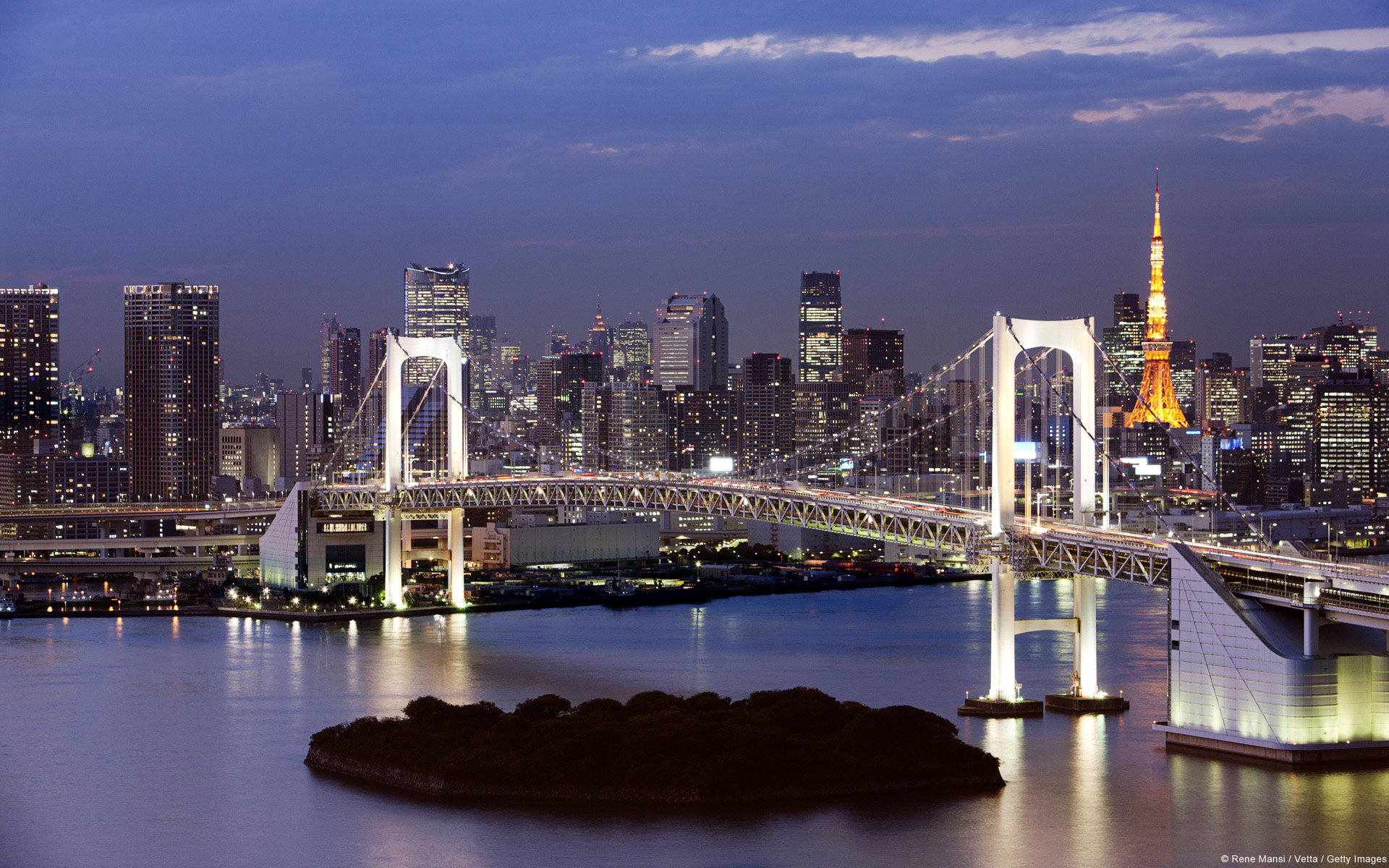 NuFix™ quick fasteners
Your roof tent is securely attached thanks to our patented NuFix fasteners.
Fast and easy installation
NuFix fasteners
allow you to securely attach your roof tent
to the crossbars of your vehicle.
Certified
Our NuFix system
complies with ISO 11 154
standards. This is the international accident safety standard for car roof accessories. The system has gone through
vibration tests and impact simulations
.
Secure and anti-theft
NuFix fasteners securely attach your roof tent and act as an anti-theft device. You will have
peace of mind on your travels.